---
BIO
Donna Anita Nikolaisen is an Irish Film, TV and Theatre actor.
Recent film work includes short film QED show at this years Galway Film Festival and Kerry Film Festival.
Television work includes Fair City(RTE), Bitter Sweet (Element Pictures), Single-Handed 2 (Element Pictures), My Life is a Jungle (RTE) and Storylane (RTE).
---
LATEST NEWS
IRELAND'S REFUGEE HOTEL
October 2017
Read more on IFTN
Narrated by Donna, the documentary is to be aired on TV3 and BBC later on this year.
---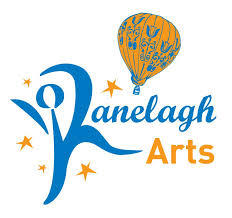 CANALETTO
Ranelagh Arts Festival / October 6th 2017
Written by Brian Mc Avera the play embraces the life and loves of the Venetian artist Canaletto. Cast includes Donna, Micheal Bates and Bryan Murray.
---
Kerry Film Festival Festival / October 19-22nd 2017 
'QED' will next be shown at Kerry Film Festival 2017. Directed by Amy-Joyce Hastings, short film 'QED' explores the theme of sacrificial love and poses the ultimate question: 'What won't love do?'.
---
JANE EYRE, THE GATE THEATRE, 2010

Played with graceful exoticism by Donna Anita Nikolaisen, Bertha is as savage on this 21st-Century stage as she is on the 19th-Century pages. She brings gothic mysticism to an otherwise realistic work, portraying horror and beauty simultaneously, pointing to the era's racism.
– Eithne Shortall, THE SUNDAY TIMES
---
CONTACT DONNA
LONDON, UK

BYRON'S MANAGEMENT
41 Maiden Lane, London, WC2E 7LJ
t. 0044 20 – 7242 8096 | e. office@byronsmanagement.co.uk | w. www.byronsmanagement.co.uk
---
DUBLIN, IRELAND
JULIAN BENSON MANAGEMENT
The Production Suite, 26 Upper Pembroke Street, Dublin 2, Ireland
t. + 353 1 6764377  |  e. jbp@julian-benson.com
---
DUBLIN, IRELAND
VOICE BANK
The Irish Voice-Over Agency
t. +  353 1 235 0838 |  e. info@voicebank.ie | www.voicebank.ie
---
For all other enquiries send an email to donna@donnaanita.com
---