PRODUCTION / ROLE / COMPANY / VENUE / DIRECTOR
2021, HOME: PART ONE, Reader of Testimony from Christine Carrol – Tuam Mother and Baby Home, The Abbey Theatre
2016, THE BEAR & THE PROPOSAL, Elena Popova & Natalya Stepanova, True Voice Theatre, Joe Devlin
2015, I WANT TO KNOW, Nurah, Shiva Theatre Company, Aoibheann Gilroy
2014, TEA CHESTS AND DREAMS, Helen, The Axis, Mark O'Brien
2013, NO IRISH NO BLACKS NO DOGS, Silk Campbell, Morton Film & Media, Shane Gately
2010, JANE EYRE, Bertha Mason, The Gate, Alan Stanford
2009, DOUBT, Mrs Muller, Shift Theatre Company, Joyce Ward
2009, BIRDBATH, Velma Sparrow, True Voice Theatre, Paddy Kelly
2009, FEVER DREAM, Various, Liberty Boy Productions, Gerry Wade
2008, NEVER AFTER, Reem, Tabs Theatre Company, Victoria Fradgley
2008, CHARACTER, Savannah, Decadant Theatre, Andrew Flynn
2007, BED DEATH, Thea Walsh, Blue Runner Theatre Company, Shane Carr
2007, TALKING TO TERRORISTS, Rima, Calypso Productions, Bairbre Ní Chaoimh
2007, ONCE UPON A TIME & NOT SO LONG AGO, Sarah Byrne, O'Reilly Theatre, Bisi Adigun
2006, A FOOTPRINT OF ROSES, Constance, Amnesty International, Catherine McFadden
2006, THE BACCHAE OF BAGHDAD, The Bacchae, The Abbey, Conall Morrison
2005, THE CRUCIBLE, Tituba, Blue Moon Theatre Company, David Byrne & Paul Ward
2004, MUCH ADO ABOUT NOTHING, Margaret, Dublin Shakespeare Society, Joe Jordan
2003, SOUTH PACIFIC, Bloody Mary, Pioneer Musical Society, Pegeen Coleman
2002, EVITA, Cast, Guiness Musical Society, Noel McDonagh
1990, Performed Dialogues, Cork Cat Club, Monfort College of Performing Arts
The national theatre of Ireland's response to the report on Mother and Baby Institutions. Donna reads the testimony of Christine Carroll – Tuam Mother and Baby Home. Home: Part One is a direct response to the report on Mother and Baby Homes, focusing on the testimonies of survivors. Home: Part One will be broadcast on St. Patrick's Day 2021, a day where we celebrate our identity should also be a day for us to reflect on Ireland's history and on the experiences of its citizens.
Pride and Passion: Vistas of South America
The Degani Piano Trio perform on livestream a programme of Piazzolla's 'Four Seasons of Buenos Aires Piano Trio' and 'Oblivion' and Rachel Quinn also performs other works for solo piano by South American composers Ginastera and Nazareth. The music is set alongside readings by Donna in Spanish and English of the poet Gabriela Mistral of Chile.
Under Which Flag?
Under Which Flag? was first performed in Liberty Hall in March 1916, just a month before it's writer and director James Connolly went out to lead the rebel forces in the Easter Rising. It was reprised in 2016 in Dublin Castle and Liberty Hall Theatre, where it all began. In 2019 the play was brought to Belfast. Donna read the role of Mary O'Neill and afterwards read a letter from Norah Connolly.
SIPTU Press Release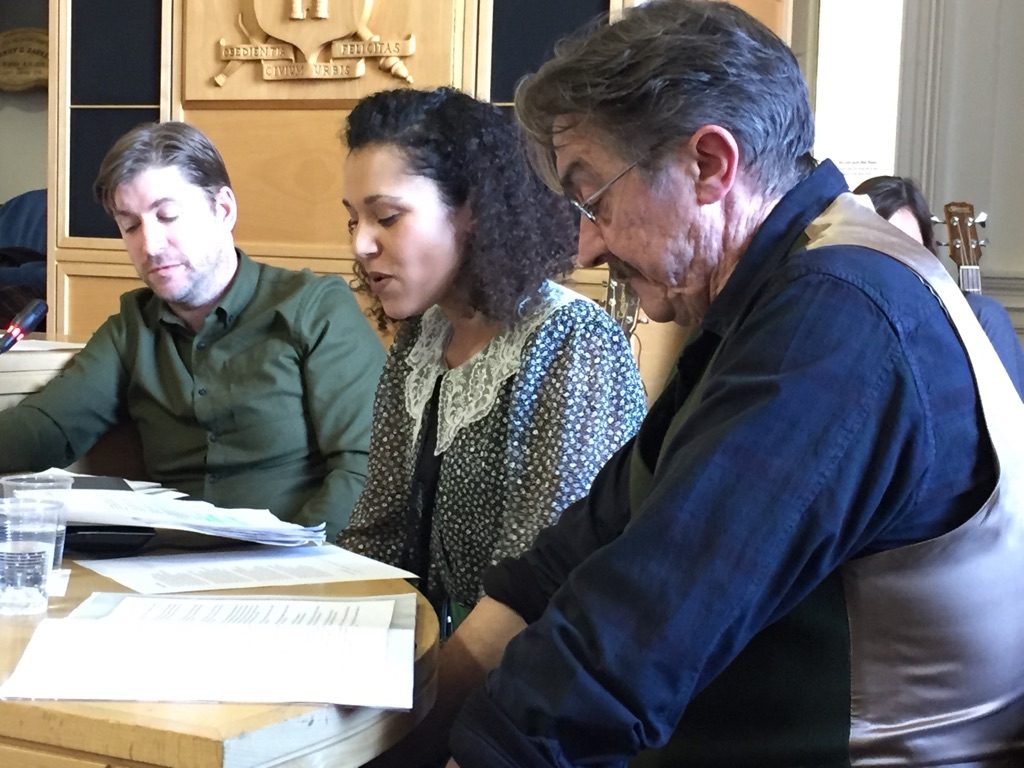 THE OTHER WAR
Festabit |The Cube Space, Project Arts Centre, Nov 19th 2017
A rehearsed reading of The Other War by a multicultural cast. Followed by a discussion with Cathy Leeney and Eritrean author, Alemseged Tesfai.
Role: Astier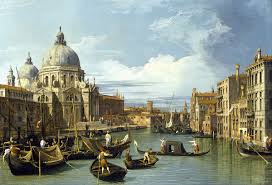 CANALETTO
Ranelagh Arts Centre, Dublin, 2017
Rehearsed readings of "Canaletto" and "A Bridge to…?" by Brian McAvera.
Performed at Ranelagh Arts Centre.
Directed by Joe Devlin.