---
2019 / THEATRE: UNDER WHICH FLAG?
Read Press Release
Under Which Flag? was recently performed in Belfast in 2019 and in 2016 in Dublin Castle and Liberty Hall Theatre, where it all began. The play was first performed in Liberty Hall in March 1916, just a month before it's writer and director James Connolly went out to lead the rebel forces in the Easter Rising. Sabina Coyne-Higgins, wife of President Michael D Higgins, took to the stage in a rehearsed reading performance of Under Which Flag?. Donna read the role of Mary O'Neill in the play and afterwards read a letter from Norah Connolly, on the death of her father.
---
THEATRE PRODUCTION / ROLE / COMPANY / VENUE / DIRECTOR
UNDER WHICH FLAG?, Mary O'Neill, Liberty Hall & Dublin Castle, Kevin McGee
THE BEAR & THE PROPOSAL, Elena Popova & Natalya Stepanova, True Voice Theatre, Joe Devlin
I WANT TO KNOW, Nurah, Shiva Theatre Company, Aoibheann Gilroy
TEA CHESTS AND DREAMS, Helen, The Axis, Mark O'Brien
NO IRISH NO BLACKS NO DOGS, Silk Campbell, Morton Film & Media, Shane Gately
JANE EYRE, Bertha Mason, The Gate, Alan Stanford
DOUBT, Mrs Muller, Shift Theatre Company, Joyce Ward
BIRDBATH, Velma Sparrow, True Voice Theatre, Paddy Kelly
FEVER DREAM, Various, Liberty Boy Productions, Gerry Wade
NEVER AFTER, Reem, Tabs Theatre Company, Victoria Fradgley
CHARACTER, Savannah, Decadant Theatre, Andrew Flynn
BED DEATH, Thea Walsh, Blue Runner Theatre Company, Shane Carr
TALKING TO TERRORISTS, Rima, Calypso Productions, Bairbre Ní Chaoimh
ONCE UPON A TIME & NOT SO LONG AGO, Sarah Byrne, O'Reilly Theatre, Bisi Adigun
A FOOTPRINT OF ROSES, Constance, Amnesty International, Catherine McFadden
THE BACCHAE OF BAGHDAD, The Bacchae, The Abbey, Conall Morrison
THE CRUCIBLE, Tituba, Blue Moon Theatre Company, David Byrne & Paul Ward
MUCH ADO ABOUT NOTHING, Margaret, Dublin Shakespeare Society, Joe Jordan
SOUTH PACIFIC, Bloody Mary, Pioneer Musical Society, Pegeen Coleman
EVITA, Cast, Guiness Musical Society, Noel McDonagh
---
RTE RADIO ONE: DRAMA ON ONE
THE ART OF FOOT BINDING
A radio play adapted from a book of short stories by Danielle McLaughlin.
Donna reads the role of Narrator.
Listen to podcast
---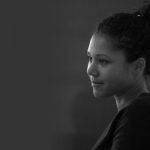 RTE RADIO ONE: ARENA
DIVERSITY IN CASTING FOR STAGE AND SCREEN
Casting agent Maureen Hughes, actress Donna Anita Nikolaisen and director of Abbey Theatre Graham McLaren discuss the issue of diversity in casting for stage and screen.
Listen to podcast
---
RTE RADIO ONE: THE BOOK SHOW
JEAN RHYS COLLECTED SHORT STORIES
In this special hour long episode Sinéad Gleeson speaks to British writer Linda Grant about the life and work of Jean Rhys (1890 – 1979). She is the Dominican born author of many stories and novels set in England, Paris and the Caribbean. They are stories of women who struggle with poverty, alienation, alcoholism and their reliance on (often uncaring) men. Writer Colm O'Shea looks at Rhys' most famous novel Wide Sargasso Sea – a 'prequel' to Jane Eyre – and discusses the world of bedsits and hotels her characters inhabit. We also hear readings of Rhys' work by the actress Donna Anita Nikolaisen.
Listen to podcast
---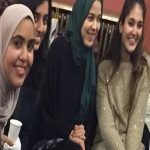 RADIO: VEILED | DRAMA ON ONE
Veiled written and devised by Louise Lewis and Gorretti Slavin and is inspired by real events in the lives of women in the Irish Muslim community. This audio presentation immerses the listener into a kaleidoscopic view of vignettes from the women's lives in an ever-changing Irish and world social landscape. Donna Anita Nikolaisen plays Ghada. Listen to podcast
---
Other News…
---
#WTF International Women's Day | 2 Apr, 2016
Let's include everyone in the story
Speech read by Leah Minto at Liberty Hall, Dublin as part of International Women's Day and the Waking the Feminists movement.
"When I first decided to become a professional actor my sister Jacqui warned me that it would be hard to find roles in Ireland owing to my ethnicity. "It's a visual medium" she said, "You don't look Irish Donna!" I didn't believe her. After all, I was born in Holles St and brought up in Cork. Sure, how much more Irish does a girl need to be? However, in time, I grew to learn that she was, for the most part, right. Most of the roles in theatre that I have been lucky enough to play have been race related. And although it gave me great pride to play these characters, who both needed and deserved a voice, it also deeply frustrated me that I was somehow excluded from many roles in classic, period and contemporary plays. Actors need roles not just to make a living but more importantly to develop their craft. Read more…
---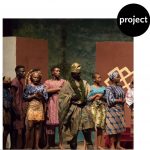 2017/ THEATRE READING: THE OTHER WAR
Festabit |The Cube Space, Project Arts Centre, Nov 19th 2017
A rehearsed reading of The Other War by a multicultural cast. Followed by a discussion with Cathy Leeney and Eritrean author, Alemseged Tesfai. Donna reads the part of Astier.
---
2017/ THEATRE: CANALETTO
Ranelagh Arts Centre, Dublin
Rehearsed readings of new plays 'Canaletto' and 'A Bridge To…?' by Brian McAvera (Picasso's Women). Directed by Joe Devlin.
---
2016/ THEATRE: 'THE BEAR' & 'THE PROPOSAL'
A double bill of Anton Chekhov's hilarious comedies on marriage.
Cast: John O'Donoghue, Shane G Casey, Donna Anita Nikolaisen
Director: Joe Devlin | Producer: Mark Quinn (True Voice Theatre)
Venue: Rathfarnham Castle