NEWS
---
THE SOUTH WESTERLIES (2020)
TV Dramedy directed by Declan Recks and Simon Gibney. Produced by Deadpan Pictures.
Donna plays the role of social worker 'Lucy Doyle' opposite Eileen Walsh;
---
WILD MOUNTAIN THYME (2020)
Feature film directed by John Patrick Shanley;
Donna plays the role of an 'Air Hostess' opposite Jon Hamm;
The film, an adaptation of Shanley's Broadway smash hit "Outside Mullingar," is about obstinate star-crossed lovers, whose families are caught up in a feud over a hotly contested patch of land that separates their two farms.
---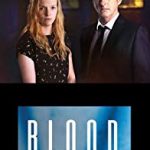 BLOOD (Season 2) (2020)
Directed by Maurice Sweeney;
Donna plays the role of solicitor 'Louisa Short' opposite Grainne Keenan and Sean Duggan;
---
SWEETNESS IN THE BELLY (2019)
Feature film directed by Zeresenay Mehari;
Donna plays the role of Ethiopian immigrant 'Grace Ture' opposite Dakota Fanning;
Lily Abdal, an orphan of English roots in Ethiopia, escapes as a refugee back to England and aids fellow immigrants and refugees in reuniting with their families. Sweetness in the Belly premiered at Toronto International Film Festival 2019.
---
THE LAST RIGHT (2019)
Feature film directed by Aoife Crehan;
Donna plays the role of an 'Air Hostess' opposite Michiel Huisman and Jim Norton;
The Last Right is an Irish comedy-drama and Aoife Crehan's directorial debut. Winner of the Audience Award at the Cork Film Festival the film is currently playing in Irish Cinemas.
---
DUBLIN MURDERS (2019)
Directed by Rebecca Gatward;
Donna plays the role of a 'Solicitor';
---

COLD COURAGE (2019)
Directed by Kadir Ferati Balci;
Donna plays the role of Social Worker 'Catherine Grant' opposite Pihla Viitala;
---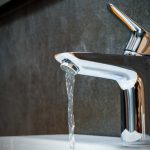 THE STORY OF WATER (2019)
Donna narrates this documentary shown on Virgin Media 2;
Irish Water Documentary that focuses on the critical value of this most precious natural resource and explores the ongoing threats to its future, both globally and in Ireland.
---
FILM / TV Archive 2010 – 2018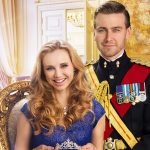 ROYALLY EVER AFTER (2018)
Directed by Lee Friedlander;
Donna plays the role of 'The Countess';
A teacher learns that her boyfriend is actually the prince of a small country called St Ives in this feel good Hallmark romantic comedy.
---
QED (2017)
Directed by Amy-Joyce Hastings;
Donna plays the role of 'Ali' in this award winning short film exploring the theme of sacrificial love;
Donna won a Best Supporting Actor award for her role as Ali at the 2018 Dublin Underground Cinema Festival. QED was shown on RTE for the month of November 2019 as part of Shortscreen.
---
HOTEL FOR REFUGEES (2017)
Donna narrates this TV3/BBC Documentary;
In March 2017 the first of around 240 Syrian refugees arrived in Ballaghaderreen, a remote town in the west of Ireland. We follow the ups and downs of the asylum process as Ghassan and his family adjust to Ireland but realize they may never see loved ones again.
---
FAIR CITY (Over 147 episodes between 2013-2017)
Donna plays the role of 'Ama Chisenga';
Donna's TV break came in 2013 with the role of Zambian nurse Ama Chisenga on the TV Soap Fair City. Playing the stoic yet fun loving Ama, an outsider who found refuge in Carrigstown, was a career changing role.
---
SINGLE-HANDED 'THE STOLEN CHILD'
(2010)
Donna plays the role of an 'Usher';
Jack Driscoll moves back to his birth town on the west coast of Ireland to take over his retired Dad's job as Garda. Against a brooding Connemara backdrop he solves cases.

---
BITTER SWEET
(2008)
Directed by Declan Eames;
Donna plays the role of a 'Nurse';
Three thirty-something Dublin female friends are re-united – Carmel, Gerry, and Marie. With now very different lifestyles, things are not what they were.