---
LATEST NEWS 2019…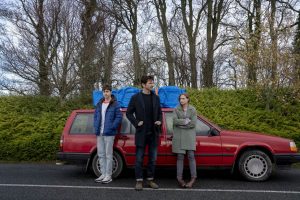 The Last Right (2019)
Donna plays an Air Hostess in Irish comedy-drama The Last Right, Aoife Crehan's feature debut, which premiered at the Cork Film Festival and won the Audience Award. 
---
Sweetness in the Belly (2019)
Donna plays Ethiopian immigrant 'Grace Ture' in this film about an orphan in Ethiopia who escapes as a refugee to England, whereupon growing up she works to aid fellow immigrants and refugees in reuniting with their families.
---
QED (2018) 
An award winning short exploring the theme of sacrificial love, QED poses the ultimate question, 'What won't love do?' Directed by Amy-Joyce Hastings, Donna plays the role of 'Ali' and her performance won her a Best Supporting Actor award at the 2018 Dublin Underground Cinema Festival.
---
The Story of Water (2019) 
Donna narrates Irish Water Documentary on Virgin Media Two that focuses on the critical value of this most precious natural resource and explores the ongoing threats to its future, both globally and in Ireland.


---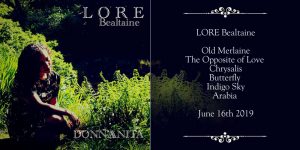 LORE (2019)
Donna releases her debut album 'LORE'… 'LORE' embraces our inner kaleidoscope of moods, shifting between light and darkness. Through lyrical stories it imagines how the natural world reflects who we are, deep down underneath. The twelve songs traverse a year in my life and are inspired by the Celtic seasons of Bealtaine (growth) and Samhain (return to earth).
---

Radio Play of 'Chrysalis' and 'In November'
Near FM's Noel McGuinness interviews Donna on the release of 'LORE' and plays tracks 'Chrysalis' and 'In November'. 'LORE' was released on-line as double EP 'LORE Bealtaine' on June 16th and 'Lore Samhain' on Oct 31st. Available to stream on Spotify and to download on all the usual virtual stores including Bandcamp.