Latest News 2021
NOVA JONES
The series follows our 18-year-old intergalactic pop superstar Nova as she travels through space in 'The Jefferson' tour bus. On her space tour, she drops out of this world singles, killer albums, and plays sell-out gigs to her fans across the universe. Nova Jones is the biggest star in the galaxy. Donna plays the role of 'Frances Frond' in this upcoming CBBC production.
The national theatre of Ireland's response to the report on Mother and Baby Institutions
Home: Part One is a direct response to the report on Mother and Baby Homes, focusing on the testimonies of survivors. Home: Part One will be broadcast on St. Patrick's Day 2021, a day where we celebrate our identity should also be a day for us to reflect on Ireland's history and on the experiences of its citizens. It will be available to watch back for four months after.
The readings will stream on our YouTube channel at 7pm on 17th March 2021, and any donations received during the stream will go to Barnardos Post-Adoption service. Donna reads one of the survivor testimonies.
Filmography
---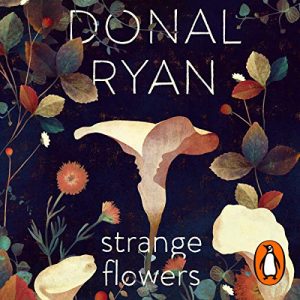 STRANGE FLOWERS (2020)
By Donal Ryan
Donna narrates the audiobook for 'Strange Flowers'
Listen to sample and read reviews
'Read it in two sittings, loved it. Especially enjoyed the reader who was quite superb.'
– Ross (Audible.co.uk reviewer)
---
THE SOUTH WESTERLIES (2020)
TV Dramedy directed by Declan Recks and Simon Gibney.
Role: 'Lucy Doyle' – Social Worker
---
BLOOD / Season 2 (2020)
TV Drama directed by Maurice Sweeney.
Role: 'Louisa Short' – Solicitor
---
SWEETNESS IN THE BELLY (2019)
Feature film directed by Zeresenay Mehari.
Role: 'Grace Ture' – an Ethiopian immigrant
// 'Sweetness in the Belly' premiered at Toronto International Film Festival 2019.
---
THE LAST RIGHT (2019)
Feature film directed by Aoife Crehan.
Role: 'Air Hostess'
// 'The Last Right' won the Audience Award at the 2019 Cork Film Festival.
---
DUBLIN MURDERS (2019)
Directed by Rebecca Gatward.
Role: 'Christine Nandy' – Solicitor
---

COLD COURAGE (2019)
Directed by Kadir Ferati Balci.
Role: 'Catherine Grant' – Social Worker
---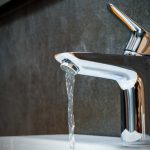 THE STORY OF WATER (2019)
Donna narrates this Virgin Media documentary
// Irish Water Documentary that focuses on the critical value of this most precious natural resource.
---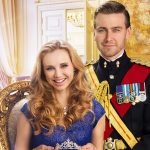 ROYALLY EVER AFTER (2018)
Directed by Lee Friedlander.
Producer: Hallmark
Role: 'The Countess'
---
QED (2017)
Directed by Amy-Joyce Hastings.
Role: 'Ali'
// QED won Best Short Film at the Santa Fe Film Festival 2018
// Donna won Best Supporting Actor at the 2018 Dublin Underground Cinema Festival for her role as 'Ali'.

---
HOTEL FOR REFUGEES (2017)
Role: Donna narrates this TV3/BBC Documentary.
// In March 2017 the first of around 240 Syrian refugees arrived in Ballaghaderreen, a remote town in the west of Ireland.
---
FAIR CITY (2013 – 2017)
Role: 'Ama Chisenga'
// Donna played the role of Zambian nurse Ama Chisenga on the TV Soap Fair City from 2013 to 2017
---
SINGLE-HANDED 'THE STOLEN CHILD'
(2010)
Directed by Anthony Burns.
Role: 'Court Usher'


---
BITTER SWEET
(2008)
Directed by Declan Eames.
Role: 'Ward Sister'