UPCOMING Film & TV PRODUCTIONS…
FILM 2020 
'Sweetness in the Belly' (2019) / Parallel Films / Role: Grace Ture
'Royally Ever After' (2019) / Hallmark / Role: The Countess
'The Last Right' (2020) / Deadpan Pictures / Role: Air Hostess

TV 2020 
'The Dublin Murders' (2019) / BBC & STARZ / Role: Christine Nandy
'Cold Courage' (2020) / Vico Films / Role: Catherine Grant
'BLOOD 2' (2020) / Element / Role: Louisa Short
NEWS Archive / 2018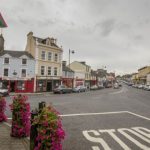 BBC/TV3: IRELAND'S REFUGEE HOTEL – TRUE LIVES
Narrated by Donna, this documentary is based on the experience of 240 Syrian refugees since their arrival in Ballaghaderreen, Co Roscommon last March.
"a powerful and highly emotive documentary"
---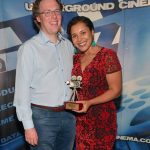 AWARDS: Donna won Best Supporting Actress for her role as Ali QED at the 2018 Underground Cinema Film Festival. QED won Best Overall Short Film at the 2018 Santa Fe Film Festival and New Mexico Film Festival. It was also selected for the 2018 Cannes Short Film Corner.
---

FILM: LONG TERM AFFECTS
Director: Barry Woods | Writers: Barry Woods and John O'Rourke
Donna plays the role of tough talking boss Donna Anderson in the feature film 'Long Term Affects'. Currently in post production.
---