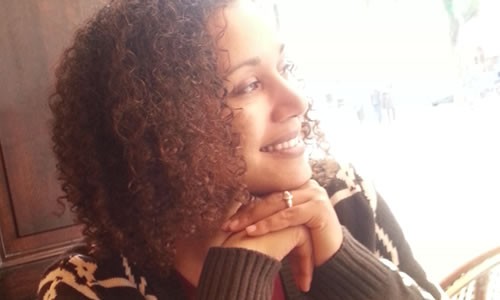 DONNA ANITA NIKOLAISEN
STAGE & SCREEN ACTOR & VOICE OVER ARTIST
Donna's performance training began in her home city of Cork at The Monfort College of Performing Arts (LAMDA) and continued at The Focus Theatre Stanislavsky Studio, BelCanto School of Voice and Walton's School of Music in Dublin. She won Best Supporting Actor at the 2018 Underground Cinema Festival for her role in the award winning short QED. Her film credits include:  Christmas at Castle Hart, Sweetness in the Belly, The Last Right and Royally Ever After. Her TV credits include: Nova Jones, The South Westerlies, Blood and Fair City. Her theatre credits include: Tea Chests and Dreams (The Axis), No Irish No Blacks No Dogs (The New Theatre), Jane Eyre (The Gate), Talking to Terrorists (The Samuel Beckett) and The Bacchae of Baghdad (The Abbey). As a voice over artist Donna narrates the documentaries: Ireland's Refugee Hotel (BBC/TV3) and The Story of Water (Virgin Media). She is also the narrator of the audio book for award winning novel Strange Flowers by Donal Ryan. She is due to appear as 'Lucy' in Conversations with Friends (2022).
True Voice Theatre
In 2010 Donna set up True Voice Theatre to produce classic and contemporary ensemble pieces. To date she has produced and performed in the off-Broadway play Birdbath by Leonard Melfi and Chekhov comedies The Bear and The Proposal as part of the Rathfarnham Book Festival.
Agent
Training
The Focus Theatre Stanislavsky Studio, Tim McDonnell
LAMDA Speech & Drama, Montfort College of Performing Arts
Voice, BelCanto School of Voice
Music Theatre, Waltons School of Music
Workshops
The Attic Studio, Filmbase
Acting for Camera, Film Venture
Chekhov, Rayla Tadjimotova
Meisner, Momentum Acting Studio
Grotowski, Jason Byrne
Jazz Ballet, Elena Degtyareva
Moden Dance, Jane Shorthall
Qualifications
Web Designer at Visual Aspects
IT Sales Executive at Alpha Group, Advanced Field Solutions and System Dynamics
Systems Analyst at Intel Ireland
BSc Business Information Systems (Hon), UCC
Full Drivers Licence